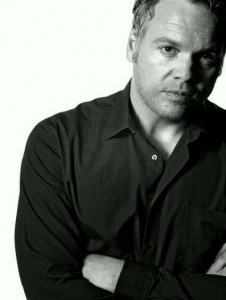 "I was a student of Sharon Chatten for many years through my 20's and have continued to seek advice from her all these years later.
Sharon was the first person I trusted when it came to performance. Before meeting her, I never took anyone's opinion of my acting or anyone else's acting seriously. I studied at the American Stanislavski School of Acting before studying with Sharon. There, I learned a lot about the history of acting and different forms of acting, but sort of did my own thing when I was on stage. It wasn't until I studied with Sharon that I understood what was missing in my performance, what was missing when it came to telling a story.
I know this might sound a bit dramatic, but I hung on her every word when she would speak in class. For the first time in my life, I went home from class feeling like I had to do the things she was teaching justice. I still feel the same so many years later.
I can say without hesitation that I am the actor I am because of what Sharon Chatten taught me and how she inspired me. No doubt in my mind. I know she still continues to inspire my peers. I have thanked her over and over but it can never be enough."
Vincent D'Onofrio, Actor/Director/Writer/Producer
Credits include Rings, Emerald City, Law & Order: Criminal Intent (NBC), Daredevil (Marvel/ABC/Netflix), The Magnificent Seven, Clive (Off Broadway), Purgatory, A Fall From Grace, Jurassic World, In Dubious Battle, Pele, Run All Night, The Judge, Pawn Shop Chronicles, Escape Plan, Mall, Chlorine, Ass Backwards, Broken Horses, Chained, Sinister, Kill The Irishman, The Break-Up, Thumbsucker, The Salton Sea, The Dangerous Lives Of Altar Boys, The Cell, The Newton Boys, Men In Black, Feeling Minnesota, Household Saints, The Player, JFK, Naked Tango, Mystic Pizza, Adventures In Babysitting, Full Metal Jacket