← previous – testimonials list – next →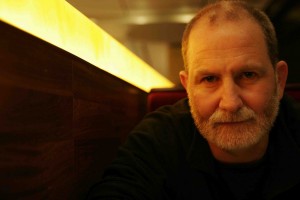 "Sharon is enormously helpful when casting my films. Her advice on actor readings is always incredibly incisive – and I have benefited tremendously from her extremely valuable counsel. Sharon does it all with extraordinary passion, experience, and wisdom. Every day I work with Sharon in this process is a great day – and the effects are truly present on screen.
Watching Sharon work with actors in her classes, I feel I gain important insights on the acting process and paths to attain the truest and best performances from actors. When on set – this is of great benefit to all – the actors, me, and the film."
Bill Guttentag, Director/Writer/Producer
Two-time Oscar Winner, three additional Oscar nominations, a Peabody Award, three Emmy Awards, two additional Emmy nominations, two Writers Guild Award nominations, a Producers Guild Award nomination, and a Robert Kennedy Journalism Award. Credits include Only the Dead, Knife Fight, Soundtrack For A Revolution, Live!, Nanking, Twin Towers, Crime & Punishment (NBC). His first novel, Boulevard, was published in 2010. Since 2001 he has been teaching a class on the film and television business at the Graduate School of Business at Stanford University.