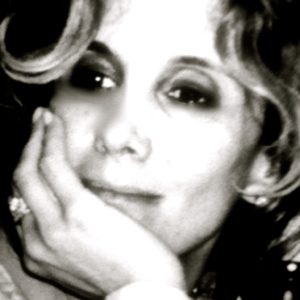 Since 1980, Sharon has been teaching ongoing acting classes and working extensively as a private coach in Los Angeles and New York. From 1980-1988 she spearheaded the Sharon Chatten Studio in NYC while also teaching at the Lee Strasberg Theatre Institute as well as for Warren Robertson and Larry Moss. In 1988, she permanently moved her studio to Los Angeles.
Before committing full-time to teaching, Sharon had leading roles as an actress since she was 8 years old in hundreds of plays nationally including in NYC Sharleen in Hillbilly Women directed by Arthur Penn, Cassandra in The Chain written and directed by Elia Kazan, Marie Garga opposite Al Pacino in Bertolt Brecht's Jungle of Cities directed by Liviu Ciulei, James Purdy & the Works directed by John Stix at Ensemble Studio Theatre, Special Family Things opposite Lois Smith at The American Place Theatre, and portrayed the Mute in Getting Through the Night by John Ford Noonan. She toured the entire continental USA for a year with The National Shakespeare Company playing in repertory Juliet in Romeo and Juliet, Viola in Twelfth Night, and Constance in She Stoops To Conquer. Sharon was a member of the Ensemble Touring Company out of the American Conservatory Theatre in San Francisco performing original plays developed by the company when the great William Ball was Artistic Director of ACT. She acted in leading roles in scores of original plays both regionally — including Cheryl in When You Comin' Back, Red Ryder? by Mark Medoff at the Cincinnati Playhouse, Hennie in Awake and Sing! by Clifford Odets with Ron Silver and directed by Jeffrey Hayden at The Actors Studio LA – and in New York at The Actors Studio, Ensemble Studio Theatre, New Dramatists, The American Place Theatre, Circle In The Square, Playwrights Horizons, and many other venues.
Among featured roles in film and TV, Sharon was critically acclaimed for her role as Jan Stennis, the female lead in the film Over-Under, Sideways-Down produced by Cine Manifest and directed by Steve Wax and Gene Corr, played Jeannie Berlin's sister in the feature Sheila Levine Is Dead and Living in New York directed by Sidney Furie, and portrayed the mystery woman in the Peter Yates film Eyewitness with William Hurt, Sigourney Weaver, Christopher Plummer, and Irene Worth. She guest starred often on the CBS TV series The Equalizer as well as for the wonderful PBS Visions series.
Sharon was made a lifetime member of The Actors Studio in 1975 and a lifetime member of Ensemble Studio Theatre in 1980. Under the personal invitation of Robert Redford, she participated in the founding two seasons of the Sundance Film Institute as a Resource Artist acting in numerous films by new filmmakers including having playing Yolandia in the film Yolandia opposite Robert Duvall.
She has taught relaxation/sensory work with students at Yale University (Fine Artists), and Stanford University (Graduate School of Business), lectured at UC Santa Barbara (Film Department), taught at the USC School of Cinema, and has been a guest on numerous panels including those for SAG and AFTRA.
Sharon has had the honor and delight of working with master talents:
Lee Strasberg, Elia Kazan, Arthur Penn, Robert Altman, Harold Clurman,Stella Adler, Uta Hagen, William Ball, Nikos Psacharopoulos, Cheryl Crawford, Robert Woodruff, Liviu Ciulei, Robert Redford, Robert Duvall, Ellen Burstyn, Lee Grant, Shelley Winters, Estelle Parsons, John Stix, Larry Moss, Vincent D'Onofrio, and Al Pacino.
Partial Client List (alphabetically)
Lexi Ainsworth * Keegan Allen * Krista Allen * Laura Allen * David Archuleta * Brandon Barash * Julie Marie Berman * Justin Bieber * Michelle Borth * Jacqueline Bracamontes * Michael Buble * Nathin Butler * Jim Carrey * Shawn Christian * Eddie Cibrian * Jeremy Davies * Paz De La Huerta * Cameron Diaz * Kim Dickens * Matt Dillon * Vincent D'Onofrio * Elise Eberle * Sherilyn Fenn * Amanda Foreman * Jorja Fox * Rick Fox * James Gandolfini * Janeane Garofalo * John Getz * Tamyra Gray * Eddie Griffin * Camille Guaty * Tracey Heggins * Marg Helgenberger * Mariel Hemingway * Catherine Hicks * Tyler Hilton * Lauren Holly * John Driskell Hopkins * Charlie Hunnam * Billy Idol * Vincent Irizarry * Amy Irving * Keean Johnson *Chris Kattan * Catherine Keener * Nathalie Kelley * Li'l Kim * Beau Knapp * Christopher Lawford * Sheryl Lee * Courtney Love * Elle Macpherson * Joel Madden * Patrick Mapel * Shirley Manson * Kevin McKidd * Josh Meyers * Matthew Modine * Patrick Monahan * Annie Monroe * Alanis Morissette * Rita Ora * Megan Park * Sarah Paulson * Cecilia Peck * Amanda Peet * Piper Perabo * Evan Peters * Kellie Pickler * Nicole Richie * Diallo Riddle* Eden Riegel * Alan Rosenberg * Keri Russell * William Sadler * Richard Schiff * Lisa Sheridan * Grant Show * Will Smith * Jordin Sparks * Scott Speedman * Jordana Spiro * Ben Stiller * Lili Taylor * Jason Thompson * Jeanne Tripplehorn * Robin Tunney * Aisha Tyler * Alanna Ubach * Mark Valley * Barry Watson * Robin Weigert * Pete Wentz * Vanessa Williams * Alex Winter * Robert Wisdom* Kevin Zegers