← previous – testimonials list – next →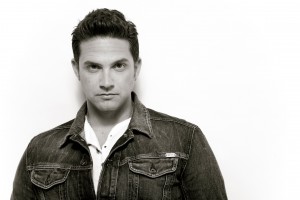 "As artists, we constantly strive to "be good" or "get better". I found Sharon at a time in my career when, despite the fact I was working steadily, I was creatively starved. She immediately honed in on me, my quirks, and what I needed to do to improve…that I didn't need to be good, or better…I simply needed to be truthful. In order to reach this state of truth, Sharon encourages me (and all of her students) to reach into the deepest nooks and crannies of my soul…to "live in the question mark," as she says, of every microsecond as an infant would when first discovering her own hand.
Sharon is not just a brilliant acting coach, but an acute diagnostician. Whether she's ripping me a new one and calling me out, or praising me, I love her just the same, because at the end of the day, she is right. I've been at this for many years and had many coaches/teachers/mentors including a BFA from USC, and no teacher has given me the confidence that Sharon has. This is simply because she has taught me what it REALLY takes to do the work, and as long as you do, there's nothing you have to worry about…that everything else will fall into place.
Oftentimes, I will sit in class and marvel at her wisdom and accuracy as I frantically transpose her words into my notebook and it almost feels unfair that not all actors are experiencing her. It's almost as if there's a magic cloud over our heads raining down little golden nuggets and all we have to do is open our hands and collect them. Having said that, I talk about Sharon incessantly to my colleagues and friends in hope that they can have the same experience for themselves. Simply put, Sharon is a gift."
Brandon Barash, Actor
Credits include CSI: Cyber (CBS), General Hospital (ABC), Major Crimes (TNT), The Mourning Hour, Bones (FOX), Tell Me You Love Me (HBO), NCIS (CBS), 24 (FOX), Gilmore Girls (WB), The West Wing (NBC)